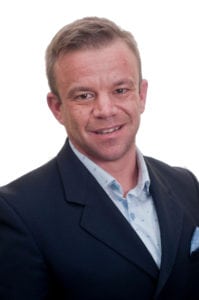 Synopsis
Heart and Double-Lung Transplant Recipient, Motivational Speaker 
Speaker:    Mark Black, CSP
Topic Title:        Resilience, Change-Management, Goal-Setting, Motivation, Inspiration
$$ = Under – $15,000

Expenses for Travel, (air and ground) Accommodations, Meals, Traveling Companion, and Incidentals are not included in the above fees.
Travels from:  Moncton, NB 

Discounted Fees:  Under rare and special circumstances speakers may discount their fees at their discretion. i.e., booking multiple events with the same client.  Non profit organizations may also qualify for a discount.

Expenses: Airfare (if needed), Hotel, and Rental car
Biography
Mark Black the only man in history to have run a marathon with someone else's heart and lungs. A resilience expert, speaker, coach, and author, Mark helps people "Break Through" their limitations and transform adversity into their competitive advantage.
Born with a life-threatening heart defect, Mark survived two dangerous open-heart surgeries before the age of one. He battled his condition and its limitations until 2002 when he was fortunate to receive a heart and double-lung transplant. Three years later, he ran his first full marathon. Then he did it, three more times. He is also won more than a dozen medals including multiple golds, at the Canadian Transplant Games.
Mark is a Certified Speaking Professional. He has inspired more than 200,000 people in more than 700 presentations and has worked with global brands including Exxon Mobil and Mercedes Benz, as well as many national and regional associations.
Outside his professional life, Mark volunteers on the executive of two non-profit boards and is the founder of the New Brunswick chapter of the Canadian Transplant Association – an organization raising awareness about the importance of organ and tissue donation.
Mark lives in Moncton, New Brunswick, Canada with his wife Marise and their three children; Emma, Matteo, and Caleb.
Topics
The Resilience Roadmap
You deal with adversity every day. When faced with any adversity, people generally have two reactions: fight or flight. They either summon their resources and resolve, they retreat or sink into despair. Which will you be?
To succeed in our ever-changing world, we must develop resilience; our capacity to leverage challenge and change into innovation and growth. In The Resilience Roadmap™ Mark provides a framework for success despite the odds and provides a powerful dose of inspiration and excuse-eliminating motivation, in the process.
In this powerful and practical program, you will acquire skills you can implement immediately to improve your bottom line.
Learning Objectives/Outcomes:
Re-frame challenges to create powerful opportunities for innovation and growth
Eliminate distractions and excuses that impede your success
Where to put your time and energy to impact the metrics that matter
Create milestones and goals that actually drive results
Develop an implementable action plan
The Resilience Roadmap will not only provide your event with a powerful experience ideal for beginning or ending your event with impact. Attendees will leave with practical takeaways they can implement in their business the following day.
Live Today
Do your people struggle with stress, frustration, or worry? Have they lost some of the joy and passion for what they do amid all the challenges and stresses they face? If so, Live Today is the perfect program to remind them how much their work matters and re-ignite their passion for doing it.
Live Today is an inspiring and powerful way to open or close your conference with a message that will leave people inspired and rejuvenated. Through his powerful personal story, Mark will show your audience how to accept the things they cannot change and focus their most precious resources – time and energy – on the things that matter.
Accept the things they cannot change, to focus on what they can control

Re-discover the pride and passion they have for their work

Be inspired and motivated to be their best for themselves and their patients
Live Today provides your people with a fresh perspective on challenges and perceived problems and leaves them inspired and empowered to be their best.
Through Your Patients' Eyes
You care about your patients. You want to give them the best care possible. You can't be expected to do that unless you know what really matters to them.
In this engaging presentation, Mark will the incredible impact made on him by the medical professionals who he lived with and cared for him as he faced the prospect of death. You'll be inspired and affirmed in the value of your work. More than that, you'll learn practical strategies to help you be a better professional, like:
The Do's and Don'ts to ensure your patients feel cared for
The 3 things you can do to connect with your patients immediately
How to turn a patient into your ally
How to turn your workday into an energizing, rewarding and fulfilling experience
Mark has worked with thousands of medical professionals, and spoken at dozens of conferences, including
Canadian Association of Critical Care Nurses
National Emergency Nurses Association
Canadian Association of Health Care Auxiliaries
National Pulmonary Hypertension Association
This program is perfect for the opening or closing keynote for your healthcare conference. It is also available as a 90 min breakout.
Testimonials
"Mark's message really resonated. He was able to apply his methodology to our organization so that our employees could walk away with a toolkit to help them manage change more effectively.
Since Mark spoke to us, I have heard from our management team about how powerful Mark's content was for their people. Walking around the office, I see many people have printed the Resilience Roadmap and posted it. He provided exactly what we wanted our people to hear and walk away with."
Kevin McKellar
Exxon Mobil – Empowerment Advisor
"Mark's message is a powerful one…. he not only gives a good talk, but he lives it every day…. Highly recommended!!!"
Richard Chartrand, CFP
Sunlife Financial – Regional Manager
"You knocked it out of the park Mark! You could hear a pin drop…all 1,600 + attendees were waiting on your every word…truly inspiring! Thanks so much for being such an important part of our day!!"
Cindy Comeau
C3 Leadership, Live2Lead Conference Director
"Mark's presentations is a MUST see!"
Mario Comeau
Correctional Services Canada
"It was amazing! An awesome course with awesome information you can use to relate to everyday. "
Andrew Mawhinney
NB Power
"I have been to a lot of these types of training sessions during my career, but this one really stood out. Mark has an inspiring life story which allows him to effectively preach what he practiced. The session was relevant and valuable.
Mark challenged us to dig deep and to go as far as to question our purpose in life, but in a safe, positive and constructive way. I'm sure Mark has inspired a lot of people to live fuller lives, and you can count me among them."
Marc-Andre Chamberlain
Correctional Services Canada – Senior Human Resources Advisor
"Mark's talk at our event was excellent!! Sometimes "motivational speakers" do little more than entertain. Mark entertained, but he also provided tangible strategies and concepts that people could APPLY immediately which is even more valuable."
Dan Fougere
AstraZeneca, Regional Manager
"In my executive leadership role with the American Red Cross, I have attended many conferences and heard many, many speakers. I can honestly say that Mark Black was among the best. Mark had clearly done his homework on our association."
Darrin Greenlee
Association of Donor Recruitment Professionals, Past President
"Our teams have faced challenges throughout this year similar to teams in other businesses. Changes in workload, tasks and structure in general can often overload people and it was important to allow our staff an opportunity to change their perspective.
I find I am able to refer to Mark's words in my interactions with my team and by doing so, it helps us all to step back and look at things with a different perspective."
Shelley Russworm
The Cooperators, Supervisor Underwriting Operations
"When I reflect on Mark's presentation, the first thing that comes to mind is how much I felt both connected and inspired by his words. I left there feeling reinforced and ready to make positive changes in my life!"
Pamela Galley
International Association of Admin Professionals
"I want to say Thank You for your resilience roadmap program that you delivered at the annual year end faculty retreat. I have to tell you that I have attended past retreats, and I have never seen the team so upbeat, so positive, and so engaged. Your presentation style and the strategies you shared, created an environment of positivity, encouragement, and energetic collaboration. It was exactly what the team needed."
Stephanie Howes
BC Institute of Technology – Associate Dean, School of Health Sciences
"Mark provided three simple but important concepts/tools to use in my life and to share with my family, friends and colleagues. He tied his personal story with solid psychological concepts in an easy to understand way. His combination of motivation with humor was very relatable."
Greg Murphy
Cape Breton Paramedics' Conference
"Mark's presentation inspires productivity, leadership, and self-esteem. His presentation has given me tools to cope with difficult situations and renew my own outlook on the future."
Amy MacAdam
Canada Revenue Agency
"Mark's personal story tugged at our heart strings and at the same time inspired us to live our lives to the fullest. If you are looking to compliment your agenda then consider having Mark at your next conference."
Wayne Daley
Advocis, Durham Region
Video