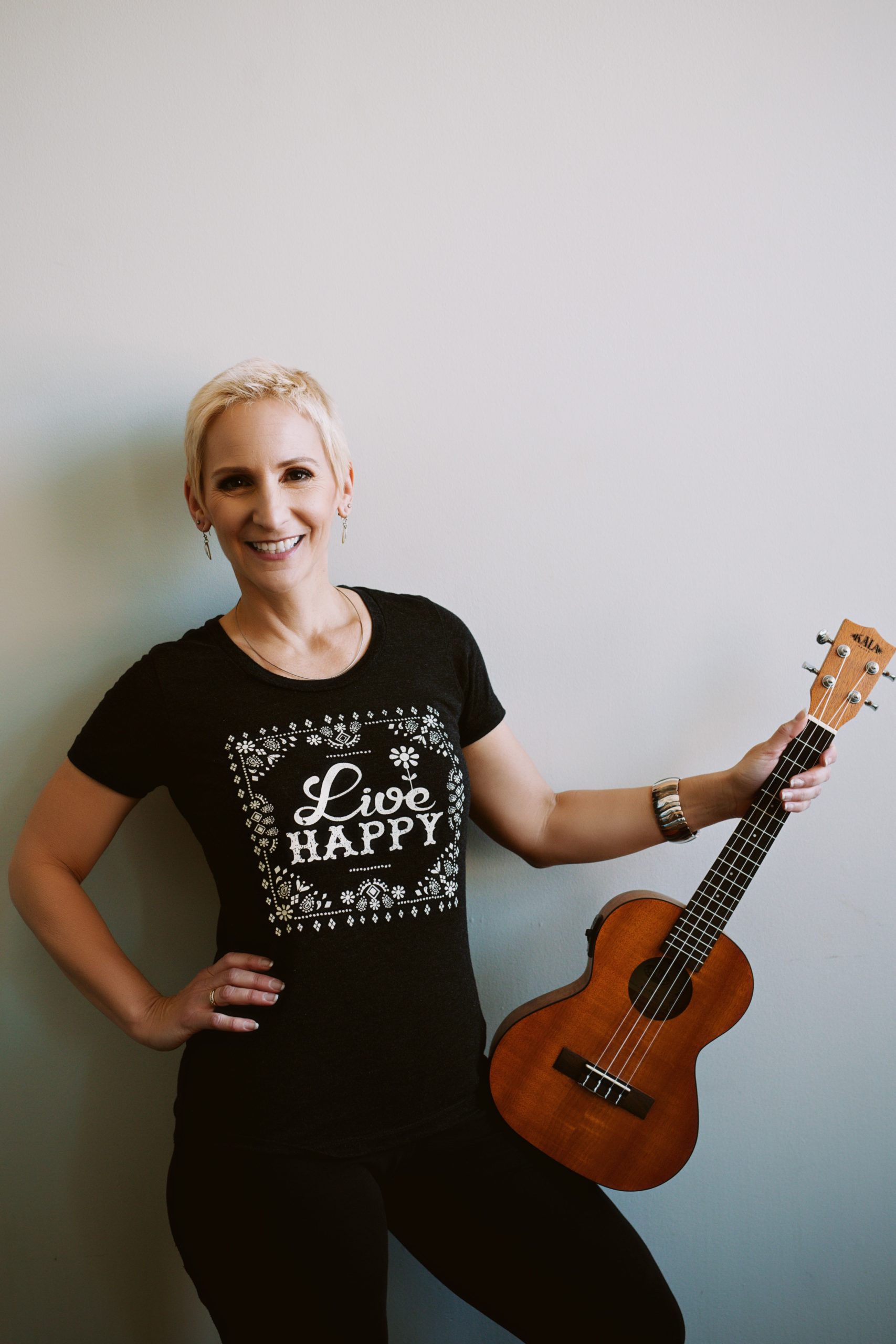 Synopsis
Speaker:  Stephanie Staples                 
Topic Title:              
Stephanie Staples, Nurse, Author, Triathlete, Radio Host, Entrepreneur, Inspired Leadership
    Professional Fees subject to change without notice
$$ = between $10,000 – $15,000
Expenses:    As incurred                

Travels from:  Victoria, BC

Expenses for Travel, (air and ground) Accommodations, Meals, Traveling Companion, and Incidentals are not included in the above fees.

Discounted Fees:  Under rare and special circumstances speakers may discount their fees at their discretion. i.e., booking multiple events with the same client.  Non profit organizations may also qualify for a discount.
Biography – Stephanie Staples
Inspired Leadership with Stephanie is the perfect blend of laugh out loud humour and thought provoking insights.
From the Mayo Clinic to the Middle East, Stephanie Staples' is a catalyst for positive change. As a Thought Provocateur and Vitality Expert this award-wining radio/TV personality and multi-titled author (The Try Angle – A New Slant on Life and When Enlightening Strikes – Creating a Mindset for Uncommon Success) creates an experience for her audiences to make them think, feel and act in a more positive, productive and pro-active way.
Using humor, heart (and a little bit of ukulele!), she speaks to people who are 'nice for a living' about real issues and her proven A5 Success Building Strategies have been called "game changing" time and time again to help people feel more hopeful, more inspired and more empowered. Simply put, she gets to the minds and souls of audience members and builds leadership, communication and wellness skills that matter. Her style is described as high energy, empowering and entertaining – and fun, always fun!
With a professional background in healthcare, coaching, fitness, communication and business Stephanie combines a little from each arena to create exceptional take-away value for her clients. She is real, genuine and easily connects with her audiences from pig farmers to plastic surgeons or any profession in between!
Your group will be involved, interested and excited to begin using the practical, do-able skills they have learned – tools that will make them more successful in their personal and professional lives – tools that will last long after the program is over.
The perfect opening or closing keynote, Stephanie is also happy to oblige with breakouts, half or full day workshops and as a professional MC, can elevate your banquet to new heights!
The one thing you do need to know is that she will make your job easier and make program you a hero!
PROGRAMS: Stephanie Staples
Signature program…
Bring Your 'A' Game to Work and Life!
If you have ever been tired, overwhelmed, stressed and it's not even lunch time yet, you will need to hear this presentation. Stephanie has burnt out and bounced back and she knows firsthand that we can only do good if we feel good and we can only feel good if we are willing to look at our lives beyond our work. Journey on this high energy, no holds barred presentation as Stephanie peels the layers back and exposes not only what you need to do to achieve uncommon success in your life and livelihood but how to do it!
Inspired Leadership
Have you been searching for inspiration to lead, but don't know where to find it?
Do you have relationships you would like to improve personally and/or collegially?
Would having a more engaged, pro-active and positive culture impact your life?
You will find answers, insight and inspiration in this Keynote that will take your leadership level into a whole different sphere. Make the world a better place, get concrete ideas to grow yourself personally and professionally and learn how to take relationships, personal growth and gratitude to the next level in this is uplifting, fun and game changing program. Your heart will be full and your mind will be racing with actionable ideas to implement immediately.
You may never be the same.
Insert Your Custom Program here!
What's your conference theme? What message do you want your participants to walk away with? I create custom tributes to help the delegates feel valued and appreciated. Let's talk and create a one-of -a-kind program that will wow them from start to finish!
TESTIMONIALS – Stephanie Staples
"Substance, poignant and engaging." Dr. Ida Gallo, Fraser Health
"Stephanie is such an inspiration and breath of fresh air. She is incredibly professional and welcoming to everyone around her. Her presentation was uplifting and motivating. Everyone left her presentation wanting to strive for balance, success and fulfillment." T. Hermosura – Edmonton Police Services
"Every time Stephanie takes the stage she captures my attention with her creativity, authentic expression and her charm. Her presentations are alway so entertaining and informative, but more than that, she has a very unique authenticity that is rare and very compelling. Each time I hear Stephanie speak I walk way with a new perspective on something, renewed creative thought and very inspired to be better than I am. Not many speakers effect change in me like Stephanie does. I recommend Stephanie for any event who wants a speaker who will captivate, inspire and thrill your audience."
Steve Lowell CAPS National President
"Steph provided us with more than we could have hoped… we collectively loved Steph's energy, enthusiasm and message."
Dr. John Hwang MD FRCSC. Physician QI Champion, Royal Columbian Hospital
"Blew me away! Uplifting, inspiring, actionable." Rachel Goodman – Practice Liaison
"Motivating, uplifting, absolutely amazing." Melissa Baggett, Administrator Outpatient Imaging Affiliates
"Eye-Opening!" Sheri Taylor, HR Director, Union General Hospital, Louisianna
"Stephanie had the attention of all the members of our group THE WHOLE TIME (4 hours!). So very in tune with the audience's needs. Her evaluations were almost all the highest score she could get. More than that, each person walked away with actionable items that will make them better people on this earth and better people at work." Devon Haas Kim, CEO Haas and Long
Video