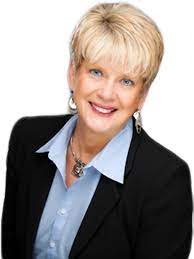 Synopsis
Speaker:      Terri Knox             
Topic Title:              
Terri Knox, 

Deliverying Superior Customer Service

Work – Life Balance

Teamwork

Personal Development
    Professional Fees subject to change without notice
Expenses:    As incurred                

Travels from:    Kelowna, B.C     
Expenses for Travel, (air and ground) Accommodations, Meals, Traveling Companion, and Incidentals are not included in the above fees.

Discounted Fees:  Under rare and special circumstances speakers may discount their fees at their discretion. i.e., booking multiple events with the same client.

 Non profit organizations may also qualify for a discount.
Biography
Terri Knox has accumulated a wealth of experience while dealing with the public in her 22 years in the airline industry. Terri was the coordinator of Education and Training for the Tourism Industry. Nominated Female Entrepreneur of the Year, Terri's successful company has been bringing inspirational keynotes and seminars to a wide variety of clients of every sector across North America.
Terri is an insightful, innovative and high energy speaker, author, trainer, and life coach who will challenge you to use with tools such as introspection and humour to live each day with passion and purpose as you journey on your road to self discovery and enlightenment; learning to maximize your unique God given potential on both a personal and professional level. Her major areas of expertise are: personal development, achieving work life balance, self-image, team-work and customer relations.
Terri Knox – Topics
Are you juggling everything in your life?
Do you feel like you are dropping more balls then you keep in the air?
Dropping some balls is okay, but some are crystal and will not bounce!
BALANCE… INSIDE AND OUT
Learn professional tips and insights on how to balance your life
from the INSIDE OUT.
Start Balancing… Inside and Out today and discover the Power of You.
Some Suggested Topics
Empowering yourself with tools to increase life's success, and enable a stronger inner-self
Reducing stress in your life now
Incorporate strategies to expand your personal power
Incorporate powerful self-coaching skills to enhance energy in your daily life
Use your emotional strengths, and overcome fear
Eliminate guilt in a new and energizing way
Expand your intuitive powers, creativity, and energy
Having a roadmap to follow your dreams and attain your goals, while living with less stress and greater focus is a dream for most. Terri's intensive presentation will accelerate success personally and professionally. Tap dancing in life trying to be everything to everybody robs us of energy and focus! Connecting to our limitless potential is essential. Included in Terri's session are proven tools, tips and strategies designed to turn on every individuals internal 'success magnet'! This innovative program or keynote is developed to fit with the reality of our day-to-day challenges and busy lives. Terri's energy, enthusiasm, commitment, and sincerity will be key to enabling participants to walk away with the sense that you have invested in YOU!
Testimonials
You made people laugh, you made people cry, and most of all you made people think. Once again I have to comment on your energy; to do back to back presentations fours days in a row in front of a variety of audiences must be exhausting, but you were of course dynamic to the last moment."
Rayann Ulvick
Chief Executive Officer
North-western Health Services Region
"Your program contained many real life examples of theoretical concepts which we all once learned, but somehow forgot along the way of life. As you say, we need to be reminded of these once in a while!"
Angela Bachynski
Clinical Nurse Specialist Emergency Program
St Boniface Hospital
"Terri is dynamic, down to earth, warm and friendly, intelligent and a terrific speaker. She has as incredible talent for captivating her audience…"
Carolyn Lang
Program Co-ordinator Educational Services
Sask. Association of Health Organizations
"Terri was inspiring. Our conference delegates absolutely loved you and the messages you delivered.You exceeded all expectations."
Barbara Marshall
Director of Human Resources
United Way
"Terri, you differentiate yourself from other speakers in many ways, but the most important one of all is that person up front is Terri – plain and simple -What you see is what you get!"
Gordon Miller
Uniglobe Travel