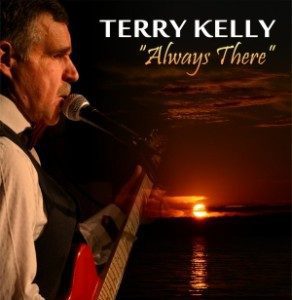 Synopsis
Speaker:  Terry Kelly, Motivation, Entertainer,Motivational Keynote Speaker                 
Topic Title:              
Terry Kelly, Motivation, Entertainer,Motivational Keynote Speaker
    Professional Fees subject to change without notice
Expenses:    As incurred                

Travels from:   Halifax, NS      
Expenses for Travel, (air and ground) Accommodations, Meals, Traveling Companion, and Incidentals are not included in the above fees.

Discounted Fees:  Under rare and special circumstances speakers may discount their fees at their discretion. i.e., booking multiple events with the same client.

 Non profit organizations may also qualify for a discount.
Motivation, Communication, Life Balance, Entertainment, Motivational Keynote Speaker & Entertainer
Biography
Terry's enthusiasm for life and sheer determination has gained him recognition as an award-winning singer, songwriter, and entertainer; an accomplished athlete; a professional speaker; and a lover of life.
This Newfoundland native has been making music since his childhood years; has recorded seven full-length recordings; has performed his original music in places as far away as Australia and Spain; has performed with both Symphony Nova Scotia and the Edmonton Symphony; was nominated for four Canadian Country Music Awards and a JUNO; and has received seven East Coast Music Awards.
Terry was a member of the Canadian Track Team that competed in the 1980 Paralympics and has distinguished himself as the third blind person in the world to run the mile in less than five minutes.
Terry Kelly is a recipient of the prestigious King Clancy Award; has been presented with honourary Doctorates in Civil Laws and in Fine Arts for "his contribution to humanity"; and has been named to the Order of Canada.
Terry's motivational presentation explores the importance of communication; confronting our fears, dreams, goals, challenges, choices and responsibilities; understanding and celebrating our differences; balancing our business and personal lives; team building and collegiality; and the value of enthusiasm.
Using personal anecdotes peppered with humor, songs and audience participation, Terry addresses these issues and encourages individuals to develop their own values and strategies for living and working happily and healthily.
When an organization chooses to have Terry deliver a presentation at their conference, Terry will discuss with them the theme, the purpose, and the objectives of the conference and the workshops. Through this dialogue Terry will customize his presentation for the respective group.
One of Terry's gifts is that he inspires both children and adults to make the most of their lives, and in doing so, changes the preconception of what people think it means to be challenged.
Topics
What Terry Can Do For Your Business or School.
Business Presentations:
The Power of the Dream!
Life offers everyone gifts disguised as challenges.  This is one of the messages Dr. Terry Kelly delivers in his keynote addresses.  This unique presentation is an opportunity to review your talents and abilities and reaffirm your purpose. Terry is the living model of his message, understanding his blindness as a gift that opens possibility and opportunity. Using personal anecdotes peppered with humour, songs, and audience participation, Terry encourages individuals to develop their own values and strategies for living and working happily and healthily.
Explore the importance of communication, dreams, goals, choices and responsibilities; understand and celebrate our differences; balance our business and personal lives; and realize the value of enthusiasm! The Power of the Dream will inspire, entertain, and holistically nurture your well-being.
Additional Program Options:
We take pride in representing accomplished athlete, multi award-winning singer, songwriter, entertainer and professional speaker Terry Kelly.
Rarely will you find such a unique individual as Terry who can deliver a powerful keynote or motivational presentation (accentuated with music); perform for an after dinner concert; entertain an audience in a party atmosphere; or sing the Canadian and/or American national anthems.
When performing in concert or for other full music engagements, Terry performs either solo, as a duo, a trio or with his full band. Terry's keynote and speaking engagements on the other hand are delivered by Terry solo.
You will find that one or more of these scenarios delivered by Terry will be unique and satisfying – we guarantee it
Whether you need a speaker and/or entertainer for a lunch hour engagement or a full conference program, we offer packages that work with most budgets.
School Presentations:
"We Can Do Anything"
Terry Kelly's "We Can Do Anything" presentation is directed at leaving his audience with an increased awareness of the importance of self-esteem and a renewed sense of pride.
"We Can Do Anything" is about individual triumphs, overcoming real or imagined disabilities, sharing, caring and love. Through stories, songs and open communication between performer and student, Terry Kelly proves that a belief in oneself is the key that will open doors to a rewarding and successful future.
Students become involved with Terry's high energy and positive message. Original songs like "Mama Likes To Rock n' Roll", "We Can Do Anything" and "The Lucky One", captivate the listeners' attention. His down-to-earth approach and honest interest result in open answers to all inquiries during the question and answer period.
Described by many students as "Totally awesome", Terry Kelly grabs the attention from the first moment to the last song. "We Can Do Anything" is a show full of hope and optimism, both enjoyable and inspiring."
This presentation is approximately sixty minutes in length and is offered at three levels:
Primary to Grade 6
Grade 7 to Grade 13
Parent and/or Teacher Groups
References and Study Guide For School Presentations Available Upon Request.
Video
[youtube_sc url="https://www.youtube.com/watch?v=EuH4x1dvBT8″ title="Terry%20Kelly,%20Atlantic%20Speakers%20Bureau" rel="0″]