Lee Shelby uses his "Triumph Over Tragedy" to help ensure
the personal safety of all workers so "Everyone Returns Home Safely".
Speaker:       Lee Shelby 
Topic Title:              
Workplace Safety
Professional Fees:    $8,000 – $10,500 USD
                                            Subject to change without notice.
Expenses:          As incurred       
Travels from:       Memphis, TN
Biography
Lee Shelby's story about a work-related accident has the ability to deeply impact an audience and is ideal for inspirational, motivational and safety awareness speaking engagements. If you have ever sat through safety meeting at your work you will see demonstrations and videos on safety procedure but Lee will cause you to understand why you should listen and be responsible for yourself and your co-workers
As of today Lee has helped thousands of people understand the importance of staying focused, eliminating distractions and not taking shortcuts through his live presentations. Both he and his story are unforgettable. His words are simple, and he tells us things we think we already know, but he tells it in a way that will dramatically change our attitudes toward safety forever.
Lee's Story – Triumph Over Tragedy
In August of 1991, Lee Shelby was employed by a utility company in Tennessee as a power lineman and was considered to be a hard worker and good at his job ­ both by the union and management.
On that Monday morning Lee made a decision that impacted his life and the lives of those around him forever. During a routine job Lee suffered an occupational injury that nearly cost him his life.Coming in contact with an energized overhead conductor, carrying approximately 12,000 volts, Lee had to have both arms amputated below the elbow. Lee spent 23 days in the Intensive Care Burn Unit. This took a tremendous toll on his family and himself.
In the blink of an eye his life changed forever. Lee is a powerful, dynamic speaker with an enthusiasm for life and the challenges it brings. Lee moves audiences through his personal story and his emphasis on taking responsibility for one's own personal safety and the safety of those around you as he recreates every event of that day to the audience.
As a Speaker, Lee Shelby Will: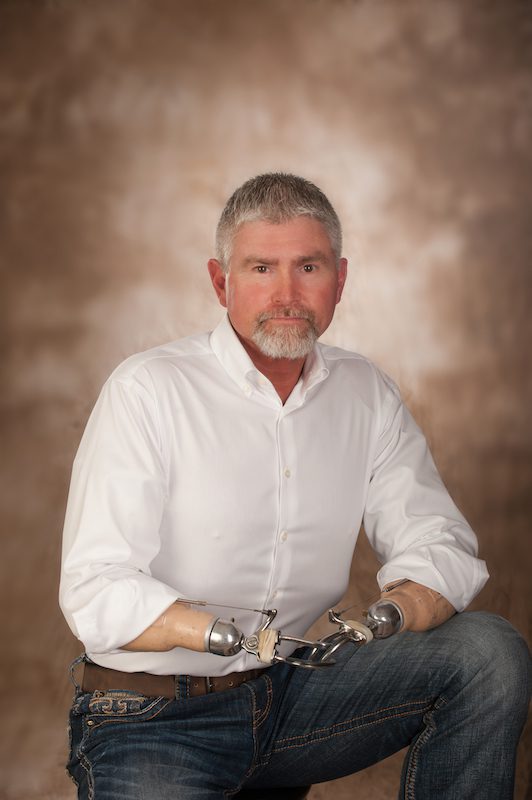 Lee Shelby Educates
Lee Shelby gives us a powerful hard hitting new way of looking at the primary messages: "We are each responsible for our own safety and the safety of those around us", "Taking responsibility for our own actions" and "Leadership".
Lee Shelby Motivates
Moving audiences to new levels of awareness, responsibility, and leadership, Lee has the ability to connect with people because of his genuine personality and his concern and care for every individual in the audience.
Lee Shelby Inspires
Lee's message reaches and touches people at all levels in an organization from blue collar workers to the CEO and President. It is a universal message, and Lee dramatically change people's attitudes and brings them to a new level of awareness.
Lee has become a renowned motivational safety speaker. Lee started speaking so he can take a negative and turn it into a positive by educating, motivating and inspiring audiences in hopes that his life can be living proof that safety is personal; so every worker can have the opportunity to go home safely to their family every day
Safety is personal, it's not just what is written in a safety manual it's about wanting to be safe for the right reasons so you can go home at night and see your spouse and kids, those people who are most important in your life! Lee's story of "Triumph Over Tragedy" has brought about an awareness of how personal safety is.
Background
Lee Shelby Enterprises
Founder and CEO · 2004 to present

OSHA 1926 Construction
10 & 30 hour trainer 2012 – Present
Columbia Southern University
Occupational Safety & Health

NFPA 70E Low Voltage Arc Flash
Trainer e-Hazard 2013 – Present
Lineman, Inspector, West Tennessee
1986 – 2002 TN
OSHA 1910.269 High Voltage Arc Flash
Trainer e-Hazard 2013 – Present
Topics
There is nothing like witnessing the results of an occupational injury firsthand in person to raise awareness and create a positive impact on the audience.Lee Shelby can provide the following types of speaking engagements:
Safety Speaker
Lee's objective every time he gets in front of an audience is to use himself as an example of what can result from an occupational injury so he can send everyone home safely to their families.He uses his unique story to motivate workers to develop or keep evolving the culture of safety they either already have or to develop the culture that is needed. Just reading the safety manual isn't enough it's having the desire to build better safety habits so tragedies like Lee's wont occur and effect your life and the lives of others around you.
Motivational Speaker
Although a traumatic injury occurred resulting in the loss of both hand when Lee came in contact with 12,000 volts of electricity he never lost the will to fight and carry on with his life. Lee lived to tell his story and knew from day one in the burn unit when his hands were amputated it was going to be a long hard uphill battle to come back, and rebuild his life but he never quit or gave up. Lee inspires audiences everywhere to understand that "never give up" attitude by his amazing attitude, positive outlook and outstanding determination. This message instills hope and courage in everyone Lee comes in contact with. You should never underestimate the power to help change another persons life or the impact you have on it.
Conference Speaker
As a conference speaker Lee can capture an audience as he relates the events of the most devastating day of his life. As he relates his life changing event audiences are captivated, entertained and left with a sense of optimism and encouragement. Attendees are on the edge of their seat through the entire presentation. Lee is very approachable and easy to relate to because he is one of the guys just like you.
Keynote Speaker
Lee has been a keynote speaker at many events and conferences. His passion for safety in the workplace and educating attendees on the dangers of shortcuts, complacencies and distractions is unmatched by his desire for families to not suffer the injury or loss of a spouse, parent or child. Audiences relate to Lee because they realize they could be injured or worse just like Lee and have their lives and the lives of their families drastically affected.
Safety Article
[pdf-embedder url="https://atlanticspeakersbureau.com/wp-content/uploads/2019/04/Lee-Shelby-EHS1019_cover-story.pdf" title="Lee Shelby EHS1019_cover story"]
TESTIMONIALS
To whom it may concern…
We recently had Mr. Lee Shelby here to give a Motivational Speech centered around Safety and by far this was one of our best moves. Lee is an Amazing Speaker that truly had everyone engaged for the entire 2.5hrs…And it was translated! An Amazing Speaker with an even more Amazing message! Thank You Lee! We truly appreciate it and look forward to having you again!
Casey Whipkey, Safety Specialist, Marathon Oil
Lee has a powerful story to share with all employees in any type of business. His ability to relate to people both in the workforce and management is exceptional. Lee's story will leave a lasting impression on the importance of safety at work and in the home.
LEE'S STORY WILL LEAVE A LASTING IMPRESSION
-BRUCE BOLGER, CSP, CHMM – DIRECTOR, SAFETY AT NORTHEAST UTILITIES
For Those Who Care About Safety, ??If you need a game changer for your safety program I would recommend Lee Shelby as a motivational speaker. I have worked with over a thousand organizations and have heard hundreds of speakers. Lee is the best motivational speaker I have seen. Lee's own "Safety Personal" message stays with those who hear it because his message is that powerful.
SHELBY'S PRESENTATION IS A GAME CHANGER
-RICK VULPITTA – NIPSCO GENERATION SAFETY
We invited Lee to come speak at the September Florida Safety Professional Group meeting. Lee's presentation was powerful; motivating us do drive safety throughout the organizations we represent with greater energy and passion.
LEE SHELBY DRIVES HIGH LEVELS OF SAFETY THROUGHOUT YOUR ORGANIZATION
Lee lost his hands in an industrial accident. However he has accomplished more since his accident that most people will accomplish in a lifetime. If you want to motive your staff to use all of its potential, then you need to hire Lee to speak to your entire workforce.
YOU NEED TO HIRE LEE TO SPEAK TO YOUR ENTIRE WORKFORCE
JIMMY GRUBBS, INDEPENDENT INVESTMENT MANAGEMENT PROFESSIONAL
I had previously worked with Lee at MLGW in the Line Department. We have kept in touch over the years, and I have always been impressed by his positive attitude. I invited him to the Tennessee Labor Management Conference last year and he was warmly received.
EVERYONE SHOULD HEAR LEE'S STORY
Lee shared with our local ASSE Chapter his personal story of how his life changed forever within a few seconds. His story is a must hear and powerful reminder to all about following the proper protocol regardless of how small the task may seem.
SHELBY'S STORY IS A MUST HEAR
-HAL WILLIAMS, MANAGER OF SAFETY AND HEALTH AT BRIDGESTONE
Lee is uniquely qualified to evaluate and comment on matters of personal safety on the job. Lee brings his training and experience to offer perspectives on the topic of personal safety that motivate people to take a reflective evaluation of their own safety habits and identify areas where they can improve.
LEE MOTIVATES PEOPLE
-BRYAN HALFAKER, METERING TEAM LEADER AT INDIANAPOLIS POWER & LIGHT
Having brought Lee into our business to discuss safety was important to us breaking through our plateau in safety and reaching our goal of zero injuries.
LEE HAS IMPACTED OUR EMPLOYEES
Lee spoke at my company's annual safety meeting. He delivered a great message that resonated deeply with everyone in attendance. He was able to connect on a personal level with the audience. It was a very memorable and affective presentation. I am very happy with his services.
SHELBY RESONATED DEEPLY WITH EVERYONE
Lee is a very dynamic, engaging, and personal speaker. His message of "Triumph Over Tragedy" really hit home with our audience and clearly emphasized our message of "Safety by Choice, not by Chance" during our annual Safety Week. The highlight of Lee's presentation was when he talked about the "ripple effect" of his accident. I still have people coming up to me talking about the changes they have made, at work and at home, to improve their personal safety as a direct result of this talk and Lee's message.
PEOPLE MADE CHANGES AS A DIRECT RESULT LEE'S MESSAGE
We recently hired Lee to conduct back to back speaking engagements across the state of Nevada. The sessions were in regards to Safety and not taking shortcuts. Lee was able to relate very well with the audience, was extremely effective and added a very important personal touch. The feedback from those in attendance was absolutely outstanding and I will definitely hire Lee again! He is the consummate professional and is a genuine, honest person.
FEEDBACK WAS ABSOLUTELY OUTSTANDING
-MICHAEL SMITH – MANAGER, SAFETY & HEALTH AT NV ENERGY
Having brought Lee into our business to discuss safety was important to us breaking through our plateau in safety and reaching our goal of zero injuries. Lee offers and delivers insight on the importance of working safely and if you don't, he showcases what can happen. ??I fully believe that Lee has impacted our 1,100 employees that participated in Lee's presentation and we received positive feedback from our workers.
LEE HAS IMPACTED OUR 1,100 EMPLOYEES
-KARL SCHWEITZER – MANAGER, CON EDISON
NEWS MEDIA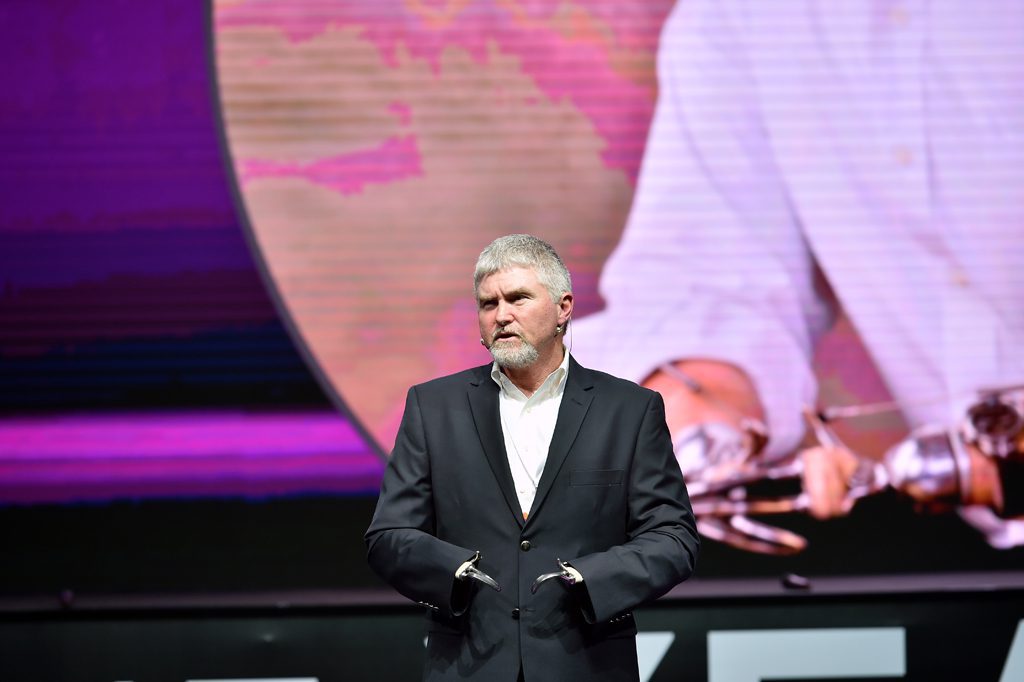 Lee Shelby's Book Consequences, Workplace Safety Is NOT Optional Reaches #1 on Five Amazon Best Seller Lists
November 18, 2014 – Cape Coral, FL — New Life Vision, LLC announced the book, "Consequences, Workplace Safety is Not Optional" by Lee Shelby, reached number 1 on the Amazon Best Seller List in 5 different Safety and Health categories.
"Consequences, Workplace Safety is Not Optional" is Lee Shelby's true story about a work-related accident that cost him his 2 hands and nearly his life. During a routine job Lee came in contact with an energized overhead conductor, carrying approximately 12,000 volts, Lee had to have both arms amputated below the elbow. Lee spent 23 days in the Intensive Care Burn Unit.
Lee shares his story on workplace safety and his emphasis on taking responsibility for one's own personal safety and the safety of those around you as he recreates every event of that day to audiences nationwide.
Both he and his story are unforgettable.
"Consequences, Workplace is Not Optional" is available on Amazon.com at:   http://www.amazon.com/dp/B00PEWF0R2
As seen on: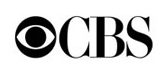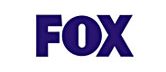 Lee has presented for the following and many more;
Marathon Oil
Anheuser-Busch
Toyota
Other companies I presented to are:
Amazon
NASA
BP Refineries
Conoco-Phillips Refineries
Con-Ed Utility
Com-Ed Utility
National Grid Utility
PG&E Utility
Turner Construction
Comcast Cable
Abbott Nutrition
Unilever
Lousiana-Pacific
Kinder Morgan
Mercury Marine
And many many more….
I have and do speak abroad outside the U.S.A.
Video
Other Speakers on Workplace Safety